Business Banking That's Personal
Business Checking
Business Checking
Business Accounts That Work as Hard as You Do
Do you have a business in San Diego? Mission Fed's Business Checking accounts are tailored to your needs, with local, personalized service to support you. Our Business Checking accounts are designed to meet the daily transaction needs of both large and small business owners. Choose the account that's right for you and enjoy the same personalized service you have come to expect from Mission Fed.
Business Checking accounts feature:
See our Business Rates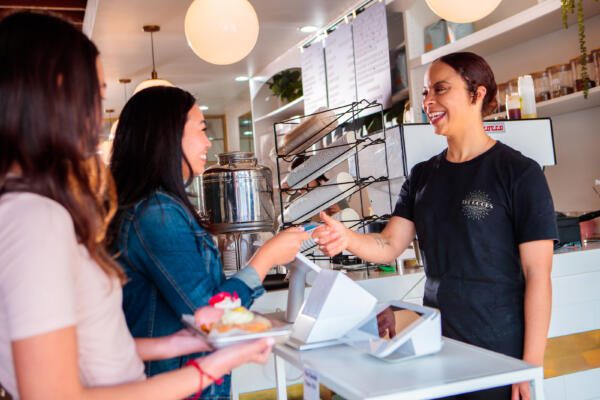 Business Standard Checking
Earn More on Savings
Business Special Rate Savings
With a 2.25% variable APY4, no monthly fees or minimum deposits, Mission Fed's Business Special Rate Savings account allows you to earn more on your organization's savings while maintaining the flexibility to access funds. Call 800.500.6328 or visit a branch to open your account.
View Business Rates
Here to Help
Make an Appointment to Open an Account
Ready to get started? Choose the time and local branch that's convenient for you. With over 30 local branches, our team of experts is ready to help you reach your business goals.
Make an Appointment
Disclosures

Must meet membership and account opening criteria. Mission Fed offers business accounts to organizations, Sole Proprietorship, Partnership, and Corporation accounts. Business account documentation will be required during account application process. Restrictions apply.
1 Overdraft Protection is offered at the discretion of the credit union and may be revoked, changed or discontinued at any time without prior notice. There is no fee to enroll, and no fee will be charged unless you use the service and the transaction results in a negative balance that is greater than $10, and there is a $30 per share maximum daily total fees we can charge for overdrawing your account (Please check our fee schedule.) Overdraft Protection is the last option after any overdraft funds transfers currently set up on your account. For members enrolled in Overdraft Protection and Debit Card Overdraft Protection, the total overdraft amount allowed is a combined limit for both services. Please contact us to discuss other options for overdraft protection.
2 Additional fees apply to transactions over the stated account limit. Refer to the Business Fee Schedule.
3 Free cash deposit amount is monthly otherwise additional fees apply. Refer to the Business Fee Schedule.
4 Must meet membership and business account criteria; Minimum opening deposit of $1.00 or more required. Special Rate Savings account is available to qualified members only.
Annual Percentage Yield = APY. Once the account is opened the APY is anticipated to remain in effect until 06/30/2024; however, program, rates, terms, and conditions are subject to change at any time without prior notice before or after account opening at our discretion. After 6/30/2024, the dividend rate and APY will revert to the standard savings account rate in effect at that time. Withdrawals and fees could reduce earnings. No minimum daily balance requirement or maximum balance cap. If a Special Rate Savings Account is funded by ACH, the funds are not available for immediate withdrawal within 60 days from the opening date. If you choose to withdraw from the account, the funds will be returned to the account that originated the ACH deposit (processing delays may apply). Additional non-ACH contributions may be made to the account with in the first 60 days and are subject to standard availability. We reserve the right to limit the number of Special Rate Savings accounts that you may open at our discretion and without prior notice. A business Special Rate Savings Account cannot be opened via mobile or online banking. Applicable fees may be found in our Business Fee Schedule.