We're Here For You
Skip-A-Pay Offers Relief When You Need it Most
Mission Fed's Skip-A-Pay allows you to skip a loan payment, and keep extra cash to use in an emergency or for unexpected expenses.
You can skip a payment on your qualified loan for a low $45 fee per skip. Qualified loans can skip a payment up to two non-consecutive times in a 12-month period, with a maximum of 6 over the life of the loan.
Does Your Loan Qualify?
Find out if your Mission Fed loan qualifies for Skip-A-Pay:
Log into Mobile or Online Banking
Select Member Services in Menu
Select Skip-A-Pay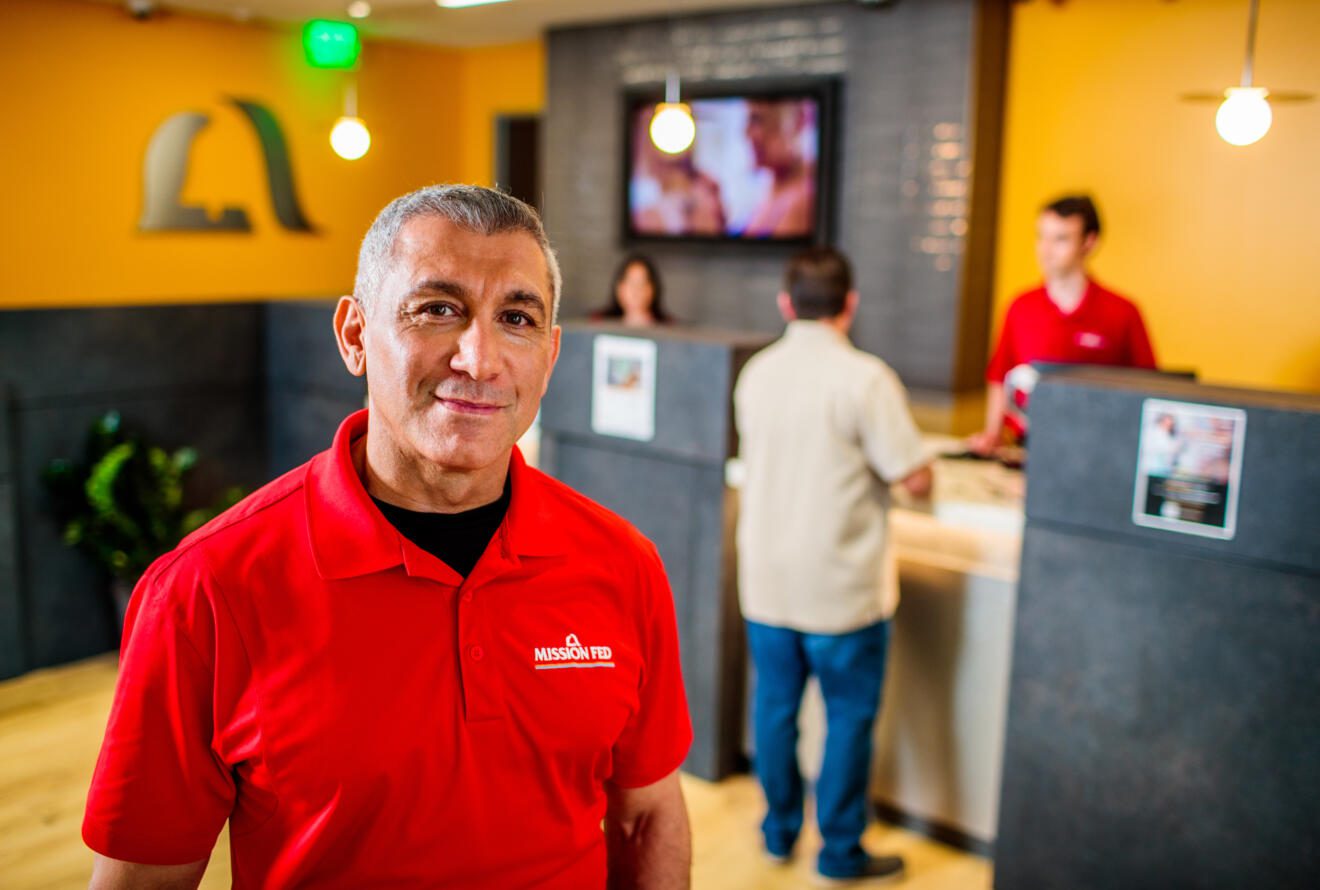 Help When You Need It
The best feature? Real people to talk to.
If you have questions, we have real people standing by to help you. Visit any of our San Diego County branches.
Find a Branch
All your credit union accounts must be in good standing and cannot be delinquent. Request must be received prior to the due date of the month being skipped. Skip-A-Pay does not apply to auto leases, credit cards, instant short-term loans, balloon loans, real estate secured loans, HELOCs or other lines of credit.
Finance charges will continue to accrue during the skipped period. Skipping a payment will result in higher total finance charges than if you were to make your originally scheduled payments and may also extend the term of your loan. The first payment after your skipped payment(s) will include any interest accrued during the deferment period.
Qualified loans may skip a payment up to two non-consecutive times in a 12-month period. A maximum of 6 extensions (including skipped payments) are allowed during the life of your loan/line of credit. A $45 fee will apply for each skip. Other restrictions may apply.